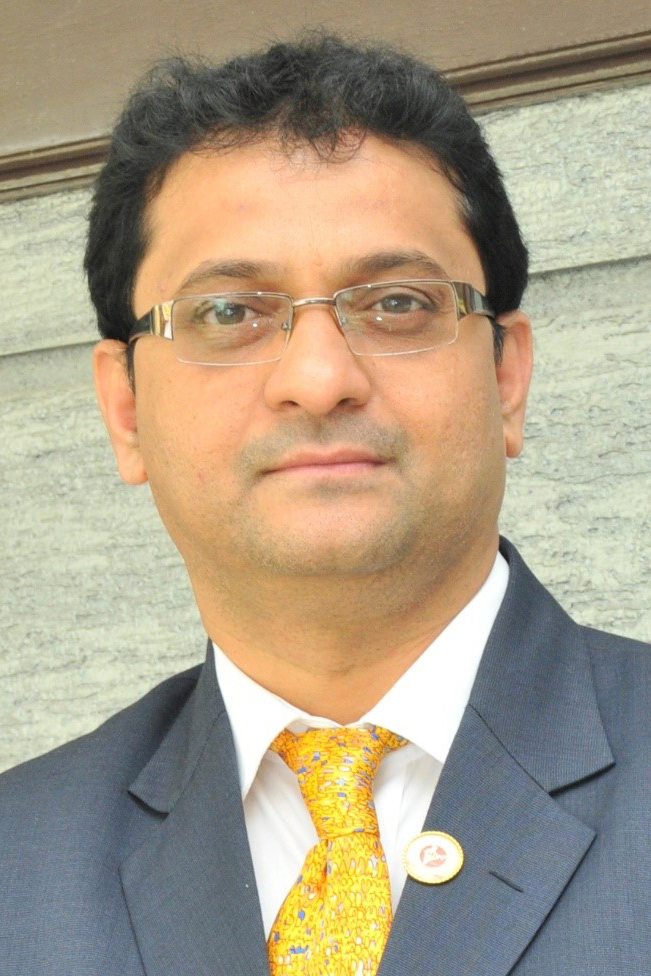 An internationally recognized quality assurance professional, Dr. Jagannath Patil is the former President of Asia Pacific Quality Network [APQN], the regional network of QA bodies from over 50 countries. Besides being the first Indian to head APQN, he was also an elected president of global quality network - INQAAHE in 2015-2016, being the first Asian expert to become INQAAHE President. He is also the founder Chairperson of Asia Pacific Quality Register [APQR]. He currently serves on APQN Board as Co-opted Director as the Chairperson of APQR Council (2019-2022).
With experience of his long tenure as Adviser at National Assessment and Accreditation Council of India, JP was in Japan for an year on invitation by NIAD QE as a Specially Appointed Professor.
As the Convenor of first Global Summit on Quality higher education with 16 international partners organised by NAAC and APQN which culminated in historic Bengaluru Statement 2016 on Next- generation Quality assurance in Higher education, Dr JP has played key role in placing NAAC and India prominently on global quality scenario. He has coordinated Accreditation exercise of about 1500 Higher Educational Institutions.
Dr. Patil was the Convener of the Core Working Group (CWG) which designed Revised Accreditation Framework and also the Convener of Core Committee to Implement the Revised Accreditation Framework of the NAAC, India.
Among various recognitions, Dr. JP is recipient of international award by the Government of Australia titled- Endeavor India Award, 2007, Decennial felicitation Award by APQN, 2013, Plaque of Honor by ONESQA, Thailand, 2014 and Lifetime Achievement Award by Dr. Babasaheb Ambedkar Marathwada University, Aurangabad, India in 2017.
Having visited over 50 countries, he is one of the sought after speaker in QA fraternity around the world and has delivered Key note speeches in Asia, Europe, Africa and Americas. He has served on many Working Groups of UNESCO.
As the Convener of Global Yoga Accreditation Summit on Yoga higher education with 7 international QA Agencies under the ambit of Yoga Education organised by National Assessment and Accreditation Council (NAAC), India and co-organised by Asia Pacific Quality Network (APQN) and The Permanent Mission of India to the United Nations (PMI-UN) which culminated in historic New York - Bengaluru Statement 2019 towards a Global Ecosystem in Yoga Higher Education through collaboration, mainstreaming and accreditation, Dr JP has played key role in placing NAAC and India prominently on global yoga quality assurance scenario.
Recently, Dr. Patil was appointed as Specially Appointed Professor at National Institution for Academic Degrees and Quality Enhancement of Higher Education (NIAD-QE), Tokyo, Japan for a period of one year since October 2019. NIAD-QE is a premier quality assurance agency of Japan under the Ministry of Education, Culture, Sports, Science and Technology (MEXT).
JP can be reached at This email address is being protected from spambots. You need JavaScript enabled to view it., or http://www.apqn.org/about/board/patil.php
Dr Jagannath Patil
Adviser, NAAC India
Former Research Professor
NIAD QE, Tokyo, Japan
Former President of APQN and INQAAHE
Chairperson, Asia Pacific Quality Register
www.apqr.co
This email address is being protected from spambots. You need JavaScript enabled to view it.