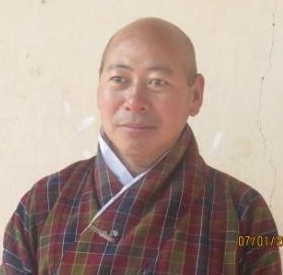 Mr. Nar Bahadur Raika is the 7th President(2022-2025) of the Asia Pacific Quality Network (APQN), the largest and most influential non-profit/non-government organization in quality assurance of higher education in the Asia-Pacific Region. He is the Specialist (Advisor) to the Quality Assurance and Accreditation Division, Department of Adult and Higher Education, Ministry of Education, Bhutan. Prior to the present position he has worked as a teacher, lecturer and then chief program officer after joining civil service in 1988.
He earned his M.Ed. degree from the University of Newcastle, Australia; Advanced Diploma in Educational Studies from the University of Leeds, United Kingdom; and B.Ed. degree jointly from the National Institute of Education, Bhutan and Institute of Education, University of London, U.K.
During his 34+ years of service he has also served as a member Academic Board, Royal University of Bhutan (RUB), External Examiner, Examinations Secretary, Head of Math department, B.Ed. Programme Leader, Royal Civil Service Commission panelist, Higher Education Reform, to name a few.
He has facilitated many workshops on teaching mathematics, assessment techniques, mentoring trainee teachers, and quality assurance in tertiary education. He one of the consultants on continuous assessment in Laos. He was the co-researcher with Prof. Maureen Bell, University of Wollongong, Australia on "Teaching and learning at the Royal University of Bhutan".
In addition to writing articles in relevant publications, Mr. Raika has made notable contributions to the development of several important publications like "Teaching Primary Mathematics Handbook", "NIE Examinations Handbook", "Teaching Practice Handbook", "B.Ed. Primary Handbook", "Continuous Formative Assessment Guidebook" and "Idea Folder in Teaching Mathematics". He worked in the taskforce in developing Bhutan Qualifications Framework, Bhutan Qualifications Authority draft Bill, Bhutan Professional Standards for Teachers, and other documents related to quality higher education.
Currently, he is also a member of Academic Planning and Resource Committee (2nd term) for the RUB and active member of Evaluation Association of Bhutan and Bhutan Switzerland Society. He is a core trainer for the accreditation exercises of higher education programmes and institutions.