2018 APQN Academic Conference (AAC)
March 22-25, 2018, Le MERIDIAN, Mihan, Nagpur, India
Capacity Building (CB) for Next- Generation Quality Assurance in Higher Education
Host: The Asia-Pacific Quality Network (APQN)
Local Host: Shri Shivaji Education Society Amravati's Science
College (SSESASC) and Dhanwate National College (DNC), India
Day 1: Thursday, March 22, 2018

T i m e

Pre-conference Events

Registration for 2018APQN Academic Conference

Registration

12:00 – 19:30

Chair:

Local Organizer

Venue: Entrance Lobby

CommitteeMeeting

Topic: 2017 Finance Report and 2018 Budget

16:00 – 17:00

TheFinance

Venue: Senate

Participants:

1) All the Members of APQN Finance Committee; 2)Special

guest(s) from the host of 2018 AAC; 3)Special guest(s) from the host of

2019 AAC

Chair: Prof. Angela Hou Yung-Chi, APQN Vice-President; Executive Director

of Higher education evaluation & accreditation council of Taiwan(HEEACT),

Chinese Taibei

Topic: 2017 Report and Preparation of 2018 AAC &AGM

17:00 – 19:00

Venue: Senate

Participants

: All APQN Board Members & representatives from the local

host

First Board Meeting

Chair: Prof. Dr. Jianxin Zhang,

APQN President; Chief Expert of Yunnan

Higher Evaluation Center (YHEEC), China

APQR Council

Meeting

Topic:

APQR Report in 2017 and Plan for 2018

19:00 – 19:30

Venue: Senate

Participants:

the Members of APQR Council

Chair: Dr. Jagannath Patil

, APQR Chairperson, former APQN President,

advisor of National Assessment and Accreditation Council (NAAC), India

1
Day 2: Friday, March 23, 2018

T i

m e

Conference Events

8 : 0 0

– 9 : 0 0

Registration for the APQN Conference

Venue: Entrance lobby

Venue: Jubilee

Part I

:

Opening Address

1. Introduction from the Host by the Local Organizing Committee by Dr

Devendra Burghate, Principal, SSESASC (5 min.)

2. Opening Speech by Sid Nair, TEC Director, Mauritius (5 min.)

3. Welcome remarks by Prof Mohan de Siva, Chairman of University Grants

Commission (UGC), and senior r professor of Peradeniyathe University, Sri

Lanka (5 min.)

4. Welcome remarks by Dr Jagannath Patil, National Assessment and

-

Accreditation Council of India (5 min.)

9:30 - 10:30

Ceremony

Part II: Theme Address & APQN Publication Release

1. Welcome Remarks &Theme Address by Jianxin Zhang, APQN President (20

Opening

min.)

Motova. (3 min.)

2. Release of "APQN Procedure Manual" by Prof. Dr. Jianxin Zhang (3 min.)

3. Release of the publication of APQN 2017 Proceedings by Dr. Galina

4. Release of 2 Volumes of HEED in 2017 by Prof. Angela Hou Yung-Chi ( 3

min)

Part III:

Presidential remarks

by the Chair: Former Minister Shri Harshavardhan

Deshmukh, President,

Shri Shivaji Education Society,

India (10 Minutes)

10:30 –10:50

Group Photo (organized by local host)

10:50 – 11:20

Morning Tea Break

Venue: Jubilee

Speech

Topic: Capacity Building: The Changing Landscape of Higher Education – A

11:20 – 12:20

Need to Change?

Keynote Speaker: Prof. Sid Nair, Executive Director of Tertiary Education

Keynote

Commission, Mauritius

Chair and Commentator: Jagannath Patil, APQR Chairperson, former APQN

President, advisor of National Assessment and Accreditation Council

(NAAC), India

12:20 – 13:30

Buffet

Session1

Venue: Jubilee

Panel Speakers:

Topic

:

Capacity Building of National Quality Assurance Agencies

Plenary

1.

Road to China's World-Class Universities & Programme Evaluation

by

13:30 – 14:30

HUANG Baoyin, Director-General of China Academic Degrees and Graduate

Education Development Center (CDGDC), China.

2
2.

An Insight into the Conduct of Successful Program Reviews

–

the Sri Lankan

Experience by

Prof. Dr. Deepthi C. Bandara, Director of Quality Assurance

and Accreditation Council of University Grants Commission(UGC),

Sri Lanka

Chair and Commentator:

Prof Mohan de Siva, Chairman of University Grants

Commission (UGC),senior r professor of Peradeniyathe University, Sri Lanka

Topic:

International, Regional and National Quality Assurance

Panel Speakers:

14:30 – 15:30

1.Capacity building in quality assurance in Samoa and the small states of the

Session2

South Pacific

by Dr. Emma Kruse Vaai, Chief Executive Officer of Samoa

2. Capability-Building Best Practices, and What Else Went Wrong

b

y

Dr.

Plenary

Qualifications Authority, Samoa.

Manuel T.Corpus, APQN Board Member& Founding President and Executive

Director of AACCUP; Dr, Maria, Glenda O. De Lara, AACCUP Board Member,

Graduate Faculty of Phil Normal University, Philippines

Chair and Commentator:

Dr. Manuel Corpus(APQN Board member, Founding

President of AACCUP)

15:30– 16:00

Afternoon Tea& Change over

Session 1:

Session 2:Workshop

Sub-them 1-2:Capacity Building of QAAs & HEIs

1-

APQN Quality

Venue: Jubilee

Register(APQR)

Speakers:

1.

Competence-Based Learning Outcome: More

Venue: Anchor

Effective Quality Assurance and More International

1-2

Harmonization of Higher Education

by Toru

Chair:

Dr. Jagannath

Takenaka, Director of the Research Department, the

Patil (APQR )

,

Sessions

2.

Agency for Science and Higher Education Internal

Chairperson, former

National Institution of Academic Degrees and Quality

Enhancement of Higher Education (NIAD-QE), Japan

APQN President)

Parallel

QA System

by

Vesna Dodiković-Jurković, Jasmina

Havranek, Emita Blagdan, Croatia

3.

Indonesia Accreditation for Higher Education In

Health (IAHEH): Support the Interprofessional Clinical

Practice

by DR. DewiIrawaty, secretary of Indonesia

Accreditation Agency for Higher Education in Health

(IAAHEH)

,

Indonesia

Chair: Prof. Farida NurmanbetovaF. Kazakh, Russian

Medical University, Kazakhstan

17:00 - 17:05

Change over

-4

Session 3:

Session

Sub-them 3:Capacity Building in Institutional

4:Workshop 2-

Sessions3

17:05– 18: 00

&Professional Accreditation

Capability-Building

Venue: Jubilee

of Assessors

Parallel

Speakers:

Venue: Anchor

1.

Institutional Accreditation Mechanism and Future

Challenges

by Dr. Chun-chi Chih, Chinese Taipei

Chair:

Dr. Manuel

2.

World-Class Universities and Subjects Evaluation:

C

orpus

3
Methods and Results -Based on the evaluation

(APQN Board member,

practice of Research Centre for China Science

Founding President of

Evaluation

by Qiu Junping, Jing Tian, China

Accrediting Agency of

3.

The Development of Institutional and Professional

Chartered Colleges and

Accreditation in Russia

b

y Oxana Matveeva, Deputy

Universities in the

Head of the Accreditation Office of the National

Philippines (AACCUP)

Centre for Public Accreditation (NCPA), Russia

4.Educational Effectiveness; Higher Education

Institutions (HEIs) Accomplishing its Goals

by Ms.

Malini Nair, Fiji

Chair: Ms. Malini Nair (APQN Board Member

1. Seated Dinner

18:00-20:00

2. APQN Quality Award Ceremony

Venue:

Jubilee

Chair:

Master Ceremony, and APQN Board Members
Day 3: Saturday, March 24, 2018

Venue: Jubilee

T i m e

Conference Events

Topic

: Management Capacity between Program Accreditation and

Institutional Audit

Panel Speakers:

9:00 – 10:20

1. The Obvious Answer to the Question, Which Comes "First", Programs or

3

Institutions?

by Prof. SyunTutiya, Research Department, National Institution

Session

for Academic Degrees and Quality Enhancement of Higher Education (NIAD-

QE), Japan

Plenary

2..

Role of Program Accreditation in QA at institutional level

by Ms.

AsikinYahya, Norasikinbinti Yahya Director Malaysia Quality Assurance

Training Centre (MQATC), MQA, Malaysia

3.

How does BAN PT manage institutional and program accreditation in an

effective way?

By

Dr. S. SiSugiyono, Board Member, BAN PT, Indonesia

Chair and Commentator:Prof.

Angela Hou Yung-chi APQN Vice-President;

Executive Director of Higher education evaluation & accreditation council of

Taiwan(HEEACT), Chinese Taibei

Topic

:

Emerging issues in Indian higher education and accreditation

10:20 – 11:30

1.H

igher Education in India: Issues and Concerns

by Dr. D K Burghate& D W

Session4

Deshkar,

Principal of

SSES Amt's Science College, Congress Nagar, India

2. Paradigm Shift in Indian Higher Education Accreditation – Dr Jagannath

Patil

, Fformer APQN President, Advisor of National Assessment and

Plenary

Accreditation Council (NAAC), India and Prof VS Chatpalli, Adviser, NAAC,

India

Chair and Commentator: Prof B A Chopade, Vice-Chancellor , Dr BAM

University , Aurangabad, India

11:30 – 11:50

Morning Tea Break & Change over
Session 5: International CB

Session

Sub-them 4:Capacity Building in International, Regional

6:

Workshop

&National QA

3-

APQN

Quality

Venue: Jubilee

Label(APQL)

1

.

Transparency and Social Responsibility of Higher

11:50-12:50

5-6

Education Institutions in Terms of Quality Assurance

Venue: Anchor

Information: Taiwan's

experience

by Ping-Chuan Hsu,

Sessions

(APQN

South Korea

by Dr. OH, Ye-Jin, South Korea

Chinese Taipei

Chair:

Prof. Dr.

Parallel

2.

Quality Assurance of Higher Education Institutions in

Jianxin Zhang

3.

Capacity Building of Peer Reviewers

by Mr. Sam C. K.

President,

HO, Hong Kong, China

APQL Project

4.

Independent Assessment of Qualifications as an Element

leader ) &

of the National System for External Education Quality

Prof. Angela

Assurance

by Vera Silaeva (Azaryeva) , Aleksandra

Hou Yung-chi

Zvezdova , Arkady Vladimirtsev, Irina Dolgikh, Russia

APQN Vice-

President

Chaired. Vera Silaeva (Senior Specialist of Certification

Association "Russian Register", Russia)

12:50 – 13:30

Buffet

Topic:

Capacity Building of Information and Transnational Education

13:30 – 14:30

Panel Speakers:

1.

Informationization of Higher Education Quality Assurance in China

by Li Yan

& Sun Ying, Higher Education Evaluation Center of the Ministry of

Session5

Education(HEECMoE), China

Higher Education (QAA), United Kingdom

2.

T

he Quality Assurance of Transnational Education: a UK Perspective

by Dr.

Plenary

Fabrizio Trifiro, International Manager, the Quality Assurance Agency for

3.

Quality Assurance Agencies and Professional Accreditors in Asian Nations

and Their Roles on Qualification Recognition and Student Mobility

By Angela

Yung Chi Hou, etc. Executive Director of HEEACT, Chinese Taibei

Chair and Commentator:

Dr. Galina Motova, APQN Board Member, Deputy

Director of National Centre for Public Accreditation(NCPA), Russian
14:30 – 15:10 Conference Closing
1. Announcement of the next host of 2019 AAC by APQN President and Presentation by the Host Prof Mohan de Siva, Chairman of University Grants Commission (UGC), senior professor of Peradeniya the University, Sri Lanka (15 min.)
APQN-UCG Agreement and other MoU signed (10 min.)
Closing Remarks by the

Chair of the Programme Committee
Closing Remarks by the Chair of the Local Organizing Committee (LOC)(5 min.)
Comments, feedback, acknowledgements from the participants while evaluation survey is done

by the participants, such as subsidized persons

(15 min.)
Chair: Dr. Jagannath Patil, Immediate Past APQN President
1. Afternoon Tea 15:10 - 15:30
2. Registration for the Annual General Meeting (AGM)
Venue: Jubilee

15:30 – 16:30

Meeting

(APQN members only)

1. Welcome to new members in 2017 by awarding APQN Member

Certificate & their short introductions

by APQN Secretariat

(10min.)

2. Report from APQN President

by Prof. Dr. Jianxin Zhang

(15min.)

General

(AGM)

3. Report from APQN Vice-President

by Prof. Angela Hou Yung-Chi

(10

min.)

4. Report from APQN Secretary/Treasurer by Prof. Dr. Li Yaogang (10

Annual

min.)

6. Feedback on the Sustainable Development of APQN from the

5. Report on APQR

by Dr. Jagannath Patil

(10 min.)

Participants (5 min.)

Chair:Prof. Dr. Jianxin Zhang

, APQN President

Topic:

APQN Strategic Plan and Agenda for 2018-2019

of 2019 AAC

16:30 – 18:30

Second Board Meeting

Venue: Senate

Participants: 1)All APQN Board Members; 2)Special guest(s) from the host

Chair: Prof. Dr. Jianxin Zhang, APQN President

Buffet

17:30 – 18:30
Day 4: Sunday, March 25, 2018

T i m

e

Post-Conference Events

Excursion to Nagpur

9 : 0 0 - 1 2

: 0 0

Venue: Two optional tours available including Buddhist Stupa and Gandhi

SevaGram. Details will be given at Registration desk.

Local Organizing Committee

1 2 : 0 0 - 1 3 : 0 0

Buffet
Notes: The AAC and Excursion are open to all participants while AGM is forAPQN members only.
Contacts
At Local Organizing Committee:
Dr. D W Deshkar Tel: +919503424416 E-mail: This email address is being protected from spambots. You need JavaScript enabled to view it.;Add.: Shri Shivaji
Education Society Amravati's Science College
Dr. R D Bhelkar Tel: +919421805970 E-mail: This email address is being protected from spambots. You need JavaScript enabled to view it.;Add.: Dhanwate
National College.
Call for IQA survey and EQAA survey
Dear All:
Greeting from APQN Secretariat!
The establishment of genuine quality culture both in internal quality assurance (IQA and external quality assurance (EQA) is the guarantee of sustainable quality for the next-generation quality assurance in higher education.
In order to improve the establishment of quality culture in the Asia-Pacific Region as well as the regions in the whole world, INQAAHE-APQN jointed to carry out a survey titled "Quality Assurance: Internal and External Quality Assurance Landscape". The survey consists of two surveys: the IQA survey is for higher education institutions (HEIs); the EQAA survey is for quality assurance agencies (QAAs).The questionnaire is made up of the following 5 parts:
1) the Operations and Impacts of Internal/External Quality Assurance; 2) National Qualification Framework (NQF); 3) Quality Assurance of Doctoral Programme; 4) Quality Assurance of Distance Education; and 5) Quality Culture.Please click the following linkage to fill in the questionnaire:
EQA Survey for QAA:https://www.wenjuan.in/s/y6Nnmi/
IQA Survey for HEIs:https://www.wenjuan.in/s/Enyumi/
We appreciate your active participation in this survey. Great thanks for your support and contribution!

APQN Project Group
APQN Secretariat

2018 APQN New Year Greeting
Dear APQN members, dear colleagues & friends:
HAPPY NEW YEAR 2018 !
In a few days, the bell of New Year will be ringing. We'll say goodbye to the year of 2017 & greet the first ray of sunlight from 2018. On the occasion of New Year, APQN Board members, we are extending our festival greetings & best wishes to 204 members & your families, extending our sincere appreciation & deep respect to those who care & support the development of APQN! We would like to thank you personally for your continual support of our goal of "Dissolving Boundaries for a Quality Region".
Looking back in the year of 2017, we are very proud. This year, APQN entered its 14-year-old blooming age,showing its vibrant, vigorous tendency of sustainable development.
This very year, 2017 AAC & AGM was co-hosted by NCPA on 25-28 May in Moscow in Russia under the theme of "New Horizons: Dissolving Boundaries for a Quality Region" with 114 participants from 27 countries & regions. 6 members were awarded at Quality Award Ceremony. 86% of the participants are satisfied with AAC & have positive impressions & unforgettable experience.
This very year, "APQN Procedure Manual (version 3)" with 14 chapters was completed & released in November. It is the product of the Self-fundraising Project titled "APQN's Sustainable Development", acting as administration rules for APQN, lays guidelines for its function, & will make APQN working smooth, question free & transparent & benefit for its sustainable development. Meanwhile we've completed new website.
This very year, the International Conference on "New Developments of Teaching & Learning Quality Assurance" was jointly organized by MPI & APQN on 22-23 November in Macao. More than 30 renowned experts from U.K, Portugal & other 9 countries & regions gathered to discuss the various factors affecting the quality of teaching & learning & to present the latest innovations & frontier QA developments.
This very year, "Russian Register" (RR) & NCPA in the Russian Federation have been approved for inclusion on APQR. In July & November, two review panels did on-site visit to RR & desk-review to NCPA. Based on its review results, RR & NCPA have been accepted onto APQR.
This very year, APQN published "APQNews (Issue 15)" & "APQNews (Issue 16)" with a total of 53 articles. Higher Education Evaluation & Development (HEED), APQN membership journal, jointly published in Emerald Publishing Group by HEEACT & APQN, has published 2 volumes of 8 academic papers.
This year, APQN took part in the following events: "the 30th Annual National Conference of AACCUP", UNESCO-ICHEI's "Regional Conference on Quality Assurance of Higher Education in Asia‐Pacific" in Shenzhen, "INQAAHE-APQN Survey on the Landscape of IQA & EQA", "Application for Erasmus-plus-Programme of INTEGRA", "Faculty & Staff: Creating Universities for Students" hosted by NIAD-QE in Tokyo, "the 4th Training Workshop of Program Evaluators" by NAEAC in Pakistan…
New Year's footsteps are approaching; APQN will also enter its new year. There is no doubt that in the upcoming New Year, APQN will face more difficulties & challenges, but will also face new opportunities. Strength & weakness co-exist; opportunity & threat go hand in hand. Based on the solid foundation of APQN's 14-year development, together with all members, APQN will work harder for our mission. APQN is sure to achieve the ideal of sustainable development.
Finally, on the New Year's Day, APQN Board sincerely wishes all members "Happy New Year", 12 months of happiness & good health, 52 weeks of love & prosperity, 365 days of non-stop fun. & See you in APQN Annual Conference in Nagpur in India!
Sincerely yours:
APQN Board
Jianxin Zhang
Angela Hou Yung-chi
Li Yaogang
Jagannath Patil
Manuel Corpus
Zita Mohd Fahmi
Galina Motova
Malini Nair-Prasad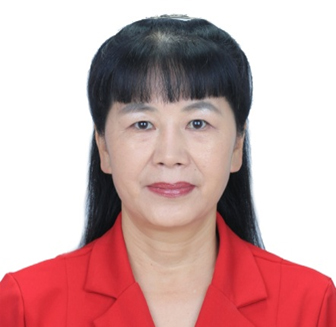 Prof Dr. Jianxin Zhang
This email address is being protected from spambots. You need JavaScript enabled to view it.
The Fifth President of APQN