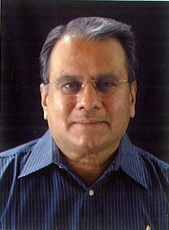 Prof. S. C. Sharma is an educationist, researcher, administrator, technocrat, musician and a man with a mission to serve the society with relentless devotion and sincerity. At present he is the Director of NAAC. He has ushered in a new era of accreditation process including ICT based accreditation process.
He is the former Vice Chancellor of Chhattisgarh Swami Vivekanand Technical University, Bhilai and formerly, the Vice-Chancellor of Tumkur University, Tumkur, Vice-Chairman, Karnataka State Higher Education Council, Government of Karnataka and Principal, R.V. College of Engineering, Bangalore. He is a distinguished Adviser for many academic institutions and academic bodies across the country. He was Visiting Scientist for Department of Aerospace, Indian Institute of Science (I.I.Sc.,). He is a Hon'rary Distinguished Professor in the Centre for Energy, Indian Institute of Technology, Guwahati, (IIT-G).
He has holds Ten doctoral conferment based on his research work from various Universities including Mysore University and Deakin University, Australia. He holds the Doctor of Law from sthe prestigious National Law School of India University, Bengaluru. He is conferred with Honoris Causa from Nine Government supported universities.
He has won many accolades and awards including the prestigious international 'THERMEC'- 2013 Distinguished Award at Las Vegas, USA. Prof. Sharma has authored two books along with Nobel Laureates. These scientific efforts have resulted in over 374 research papers, 18 books and 6 patents. His publications have earned more than 9606 citations with h-index of 51 from Scopus and to his credit 137 research papers published in refereed proceedings with ISBN number.