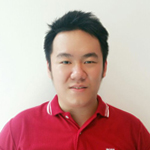 Barry has been a keen entrepreneur and is the founder of the EV Education Group. His leading company, EDUVALUE, has redefined how private schools are managed in Singapore, and the company has made launching and running schools a painless process for over 35% of the local PEI industry. Multiple other Brands have since been launched over the years and they include M&A, Academic, Human Resources, University Partnership and Digitization Consulting Services.
By developing cutting edge processes and systems, Barry has shaped efficient and effective methodologies for how schools can better comply with government compliance standards, while also pushing themselves towards higher global standards. Barry concurrently sits on several boards as a QA director and adviser, and has a positive standing with several governing bodies in Education globally.
As a visionary entrepreneur, Barry's sights are set on a horizon that seeks to better the Education industry as a whole, forging powerful partnerships to bring industry shaking digital solutions to schools. These digital technologies help EDUVALUE's clients become more efficient, eliminate operational redundancies, reduce operational costs, and rapidly stand on the frontier of a digital future.
Having rapidly advanced in the Private Education Industry, Barry's ventures have seen penetrations within the wider educational sectors in Singapore and within South East Asia. His companies are now making decisive landfalls in neighbouring countries, where they are expected to bring a defining shift to Education.
Learn more about EDUVALUE at these sites:
http://www.eduvalueglobal.com